OZO Club is a figure skating club where children and young people can learn the basics of figure-skating, as well as get comprehensive and qualitative physical development, as the training program includes not only ice classes but also choreography classes and general or special physical training sessions.
OZO Figure Skating Club has been in place since 2013. Its founder is the owner and manager of the club Ieva Pujāte.
""Dear parents!

If you want to see your child grow up as an athlete, and see him grow up with a good immune system, if you want to enjoy your child's beautiful, support him in different competitions, find him a good team, where everyone is like a big family, then join our friendly cub where, under the guidance of professional coaches, we will provide the opportunity to train, master all the basics and reach your figure skating goals.""

Ieva Pujāte

Club Manager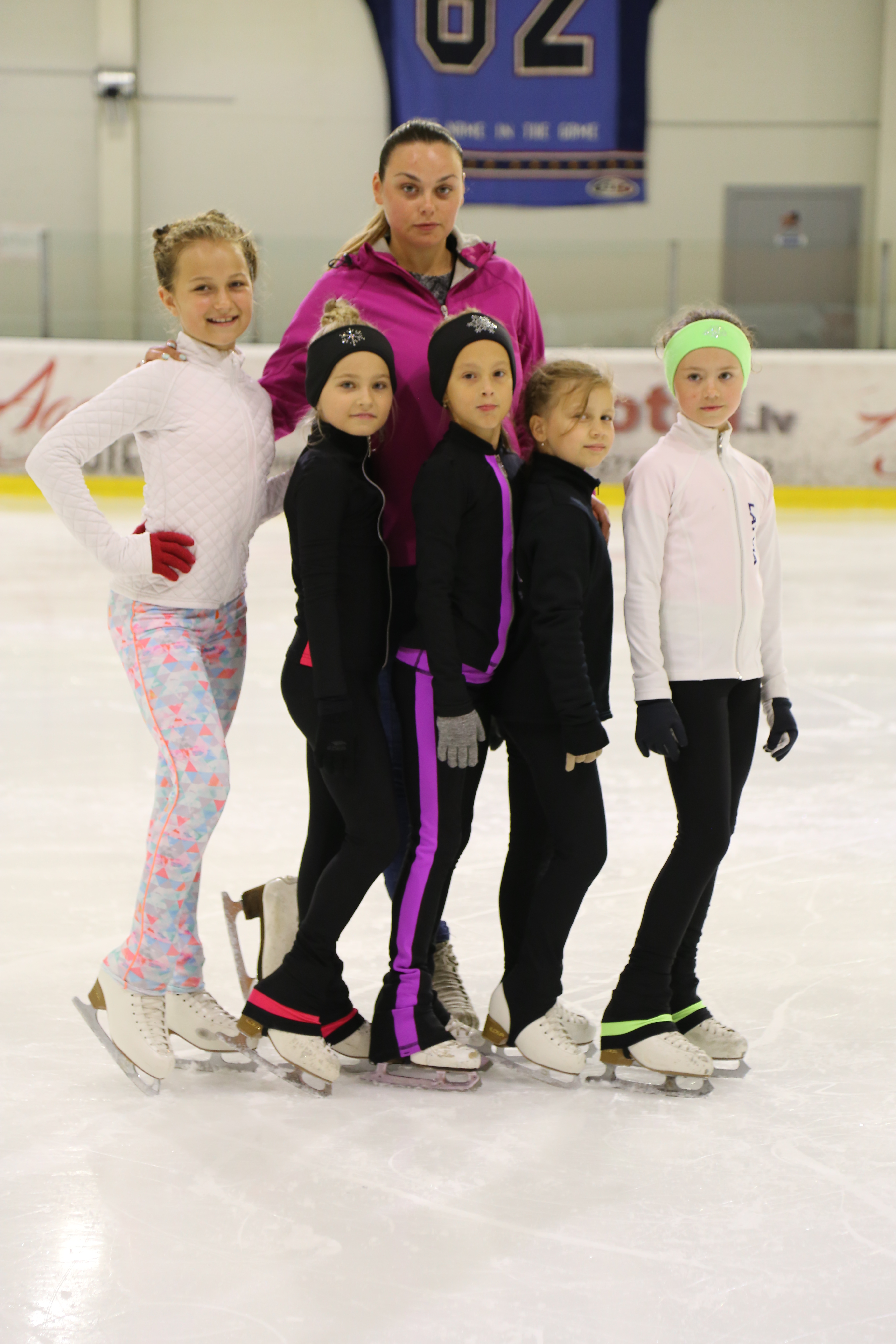 A team of qualified, skillful, energetic coaches who are ready to share their knowledge and skills with the club's students.
From beginner to professional
OZO Club trains figure skaters from full beginner or zero level up to professional level, with the opportunity to enter international competitions.
We find individual approach for each student thus progress is reached faster and the elements of figure skating are thoroughly learned.
Provide relevant programs and qualified trainers to encourage greater participation and higher achievements in figure skating sport at both European and global level.
OZO club coaches
Our coaches are professional, focused, with an individual approach to each student.
Jeļena has dedicated all her life to one thing – figure skating.
From the age of seven, sport has been a big part of her life, that included dry workouts, fittings and demonstration shows in various cities. She is a figure skating enthusiast who has been motivated by this sport to achieve her goals and do what she is currently doing - to train young talents.
Jeļena has gained a great competition experience, has been a multiple-time Latvian champion in ice dancing, an international competitor, has participated in ice show programs around the world. In 2010, Jeļena began to coach. She wants to pass on her experience and will be happy if at least one of her students falls in love with figure skating for life.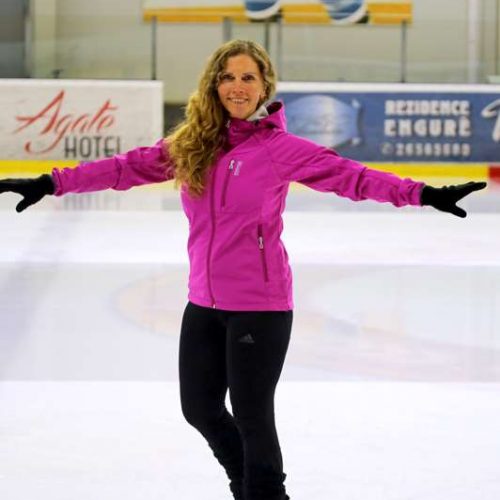 Founder of OZO Figure Skating Club. Has been involved with figure skating since childhood, both during the training itself and following the development of figure skating in Latvia and in the world. She really likes this sport, so she decided to promote it more in Latvia and educate young athletes. Both of her daughters are also trained in figure skating from the age of 6.
In addition to the specialties in sport physiology and law obtained by the University of Latvia and the University Turība, a C category trainer certificate was obtained. Her biggest desire is for her students to grow up to be active, responsive, kind, determined, not scared in the face of challenges and hungry for victories – small or big both in sports and in life!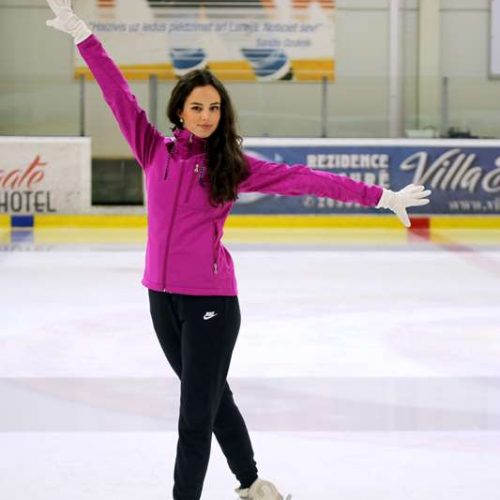 Already from the age of 6 years, she has been figure skating. Achieved good results in women's singles, participated in competitions and gained a lot of experience. Currently, she is in the synchronized skating team of Latvia and participates in international competitions, as well as in the world championship.
Diana has acquired professional education in figure skating at the Jelgava Sports School. In the future, Diana wants to further develop her knowledge and skills in this sport, and teach them to young students.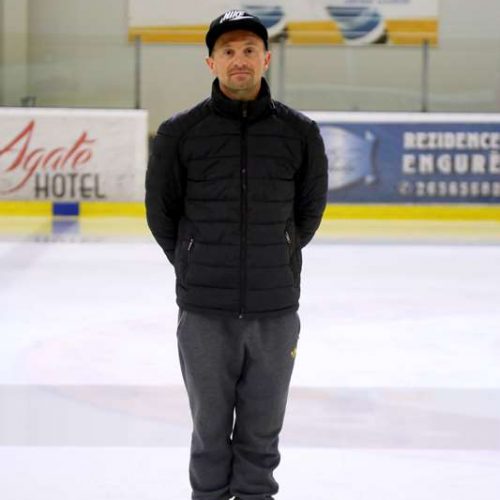 Deniss is a Russian figure skating master.
He was trained by renowned well-known trainers such as Jekaterina Patlasova and Viktors Kudrjavcevs.
Education: Moscow Olympic Department Educational Institution No. 2
Awards:
• Junior Grand Prix winner
• Russian Cup Finalist
• Junior Grand Prix Finalist
• World Junior Championship Finalist
• Participant of the Russian Championship and Winter Universiade
Denis has been featured in ice shows such as ``Russian Ice Stars``, ``Imperial Ice Stars``, and has been a soloist of ice shows - ``Holliday on Ice`` and ``Royal Caribbean``.
Each coach has a unique professional experience and qualifications.
Our team's greatest value is the ability to complement each other's set of skills as the club accepts kids with very different capabilities – from zero experience to professional level. There's also an opportunity to participate in ISU competitions and international level competitions. The club has a family feel to it, that positively affects the training process. We are trying very hard to eliminate unhealthy competition. All coaches have the necessary education and experience in working with children. Great competition results of our club's children speak for themselves.